See you route overlaid with other account locations not in your schedule
You know your accounts, you know your territory, but you have a cancelled meeting and have 20 minutes free. Understanding what accounts are nearby is important. Being able to just overview all your customers in a single view, can give you a very different perspective. Maybe you are planning next month's visits and want to see where you could go. Is there a cluster of customers I have not seen in a month?
It also gives you a great tool to plan around an existing single visit, how can you get more from that trip to justify it and get more from just a single customer meeting when you will already be on the road. Having an easy-to-access, interactive view of all your customers on a single view can give you a very different perspective and help you make quicker smarter decisions.
To see your other accounts that are near to your route. Open up an existing route by going to your Calendar View, selecting a day, and selecting view.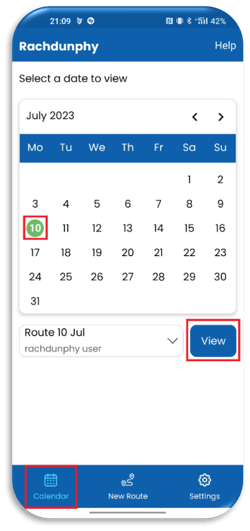 When the list view opens select Map View.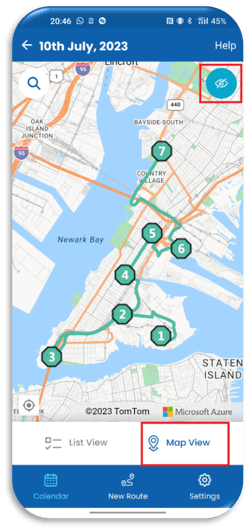 Once in Map View you can turn on your other data points by selecting the closed-eye icon in the top right-hand corner of your screen. Your other data points will then display.