Overview of our eSpatial Mobile Application
The mobile app is the perfect companion app to our eRouting product for Field Sales and Service reps who are looking to get more from their day, spending less time travelling and more time with the people that count, your customers.
The Mobile App has been designed around the key activities, or Jobs-To-Be-Done of field sales and service reps.
The Mobile App is available on the Apple App Store and the Google Play Store.
To use the mobile app you must have an eSpatial account. Once logged in you will need to either have a pre-created route or a dataset already uploaded to your account with which you can create a new route.
You will be prompted to login using your eSpatial email and password when you first open the app.
Calendar View:
This is where you can see your pre-generated routes on your calendar or using the drop-down menu to toggle between your routes.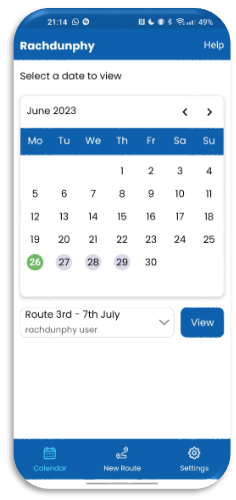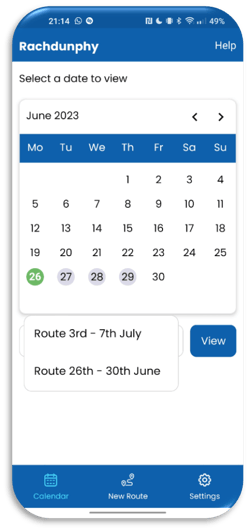 You can then select View to see your route in both a list view and map view.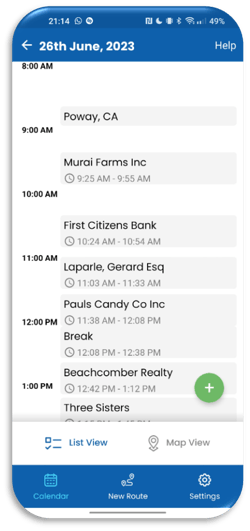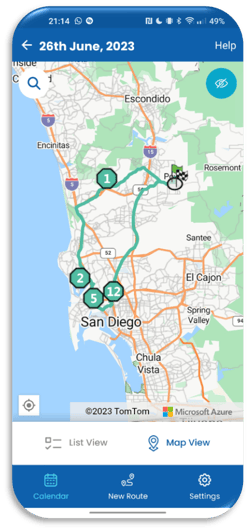 New Route:
This is where you can generate a new route from scratch on the app.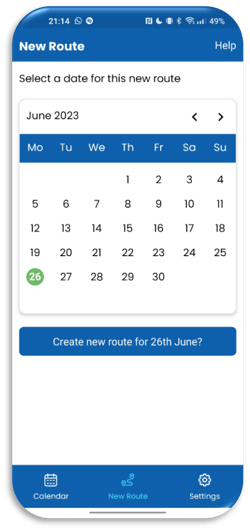 Settings:
This is where you can edit your route settings such as:
Working Hours – The times during which you will be traveling and visiting stops
Lunch Hours – The time during which you can start/finish your lunch break.
Stop Duration – Where you can set the default duration