How to update your stop or customer details on the eSpatial Mobile App.
It is important that you are capable of accessing and updating customer information and stop details while it is fresh in your mind. With the Mobile App, you can easily access and call customers from your route, email them or even access their company website.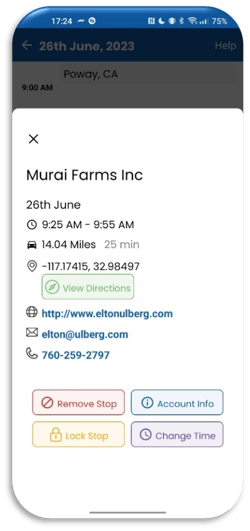 By selecting Account Info you can easily access and update any relevant information you have saved against them such as notes, previous sales, next steps etc. It is then possible to take notes during your visit or soon after on the road while the information is still fresh from your visit.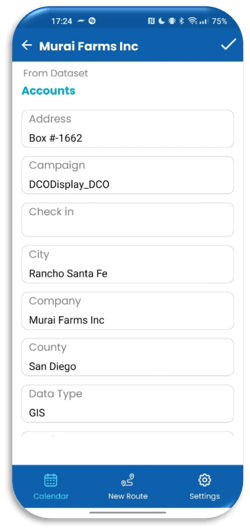 If you scroll to the check in value you can select a date from your Calander to update the date of your latest visit to the account.